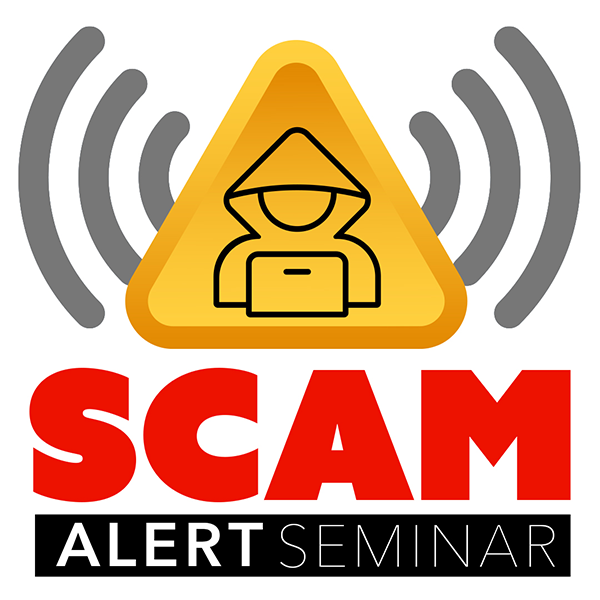 Assemblymember Jacqui Irwin along with AARP and our other community partners invite you to learn how to protect yourself from the latest scams. Knowledge is power and protection!
Our presenters include Assemblymember Irwin, Chair of the Select Committee on Cyber Security, representatives from the Department of Justice and the State Department of Financial Protection & Innovation, along with experts from our local law enforcement agencies.
All sessions are 10 - 11:15 a.m. and there will be vital information available to take home from the different agencies.
Seminar Locations
Please RSVP as some seminar locations have limited space.
Thursday, October 5 @ 10 a.m.
Calabasas Civic Center
Founders Hall
200 Civic Center Way
Calabasas

Tuesday, November 7 @ 10 a.m.
Pacific Palisades Library
861 Alma Real Dr.
Pacific Palisades

Wednesday, November 8 @ 10 a.m.
City of Simi Valley - Council Chambers
2929 Tapo Canyon Rd.
Simi Valley

Thursday, November 9 @ 10 a.m.
Thousand Oaks Teen Center
1375 E. Janss Rd.
Thousand Oaks

For more information contact Nancy Frawley: (805) 370-0542, Nancy.Frawley@asm.ca.gov
Thank you to the cities of Calabasas, Simi Valley, the Conejo Valley Recreation and Park District, the DOJ, DFPI, as well as Simi Valley PD, Los Angeles PD, Ventura County Sheriff's Office and the Los Angeles Sheriff's Department.